Casey was chosen by A&E Television as the "Recovery Delegate" from PA, one of 50 chosen to lead over 5,000 in the first Recovery Walk across the Brooklyn Bridge. Here he is interviewed by Comcast prior to the historic march to City Hall in Manhattan. 


Casey Duffy is The Sober Samaritan. Recently, The Daily Local News ran a feature story on Casey's recovery, his efforts as an advocate for Drug and Alcohol treatment, and the fundraising efforts of The Sober Samaritan.Read the story.

The Suburban and Wayne Times put us on the front page!

Read The Reading Eagle Story

Casey's niece is a "graduate" of Caron's Adolescent Treatment Program, and was recently interviewed by USA Today. Read the story



 

 

Celebrate Sobriety at Upcoming Recovery Rally in New York City


On September 27th, A&E Network, in partnership with the National Council on Alcoholism & Drug Dependence (NCADD), will host a Recovery Rally in New York City, open for anyone to register or attend.

The rally celebrates the 19th annual National Alcohol and Drug Addiction Recovery Month. Participants will convene at Cadman Plaza Park in Brooklyn and walk across the Brooklyn Bridge to City Hall Park.


The free celebration will continue with MC Mark Lundholm, live entertainment and appearances by surprise celebrity guests!

Caron Alumni Casey Duffy (pictured on the right),  was selected as the Recovery Delegate from Pennsylvania. He will join 49 other Recovery Delegates from all 50 states as they lead the procession of thousands of recovery supporters across the Brooklyn Bridge.  To learn more about Casey, visit http://www.sobersamaritan.com/.

                                       

For more information and logistics about the Recovery Rally, please visit:
http://www.aetv.com/real-life-change/event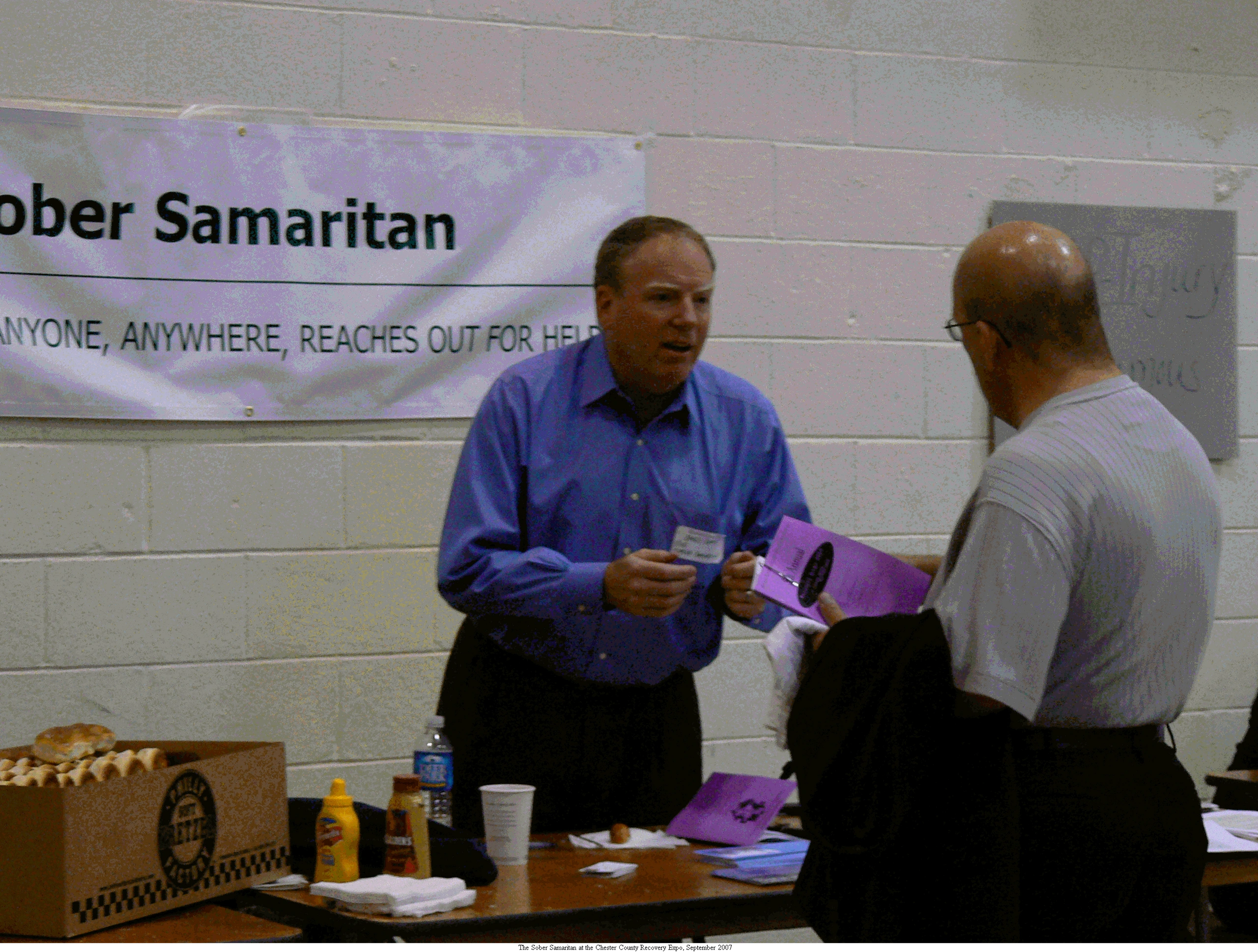 The Sober Samaritan at The Chester County Recovery Expo, September 2007